Sponsor Profile – S & S Equipment Hire and Sales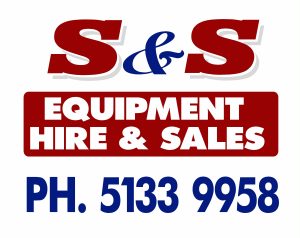 Traralgon Tennis Association warmly welcomes S & S Equipment Hire and Sales to our Club.  We thank them for their wonderful support in supplying portable huts to us over our major events!
S&S Equipment Hire is now the only locally owned and operated Equipment Hire Company left in the Mowell area. 
With the business starting 20 years ago now, Sean & Sammy have built a unique Equipment Hire Business.
 S & S Equipment Hire specializes in Retail Sales of Lifting and Rigging Equipment, only recently being recognized as the biggest re-seller of the RUD (Pink) Lifting Products & Chain in Victoria…
Our success of 20 years has evolved with our commitment to customer service and supplying solutions to the end user… our customers.
Without our dedicated employees, core business values and our extensive customer base across both the Gippsland and surrounding areas we would not enjoy this local success.
So please, support local and keep your spending local where it enables us to give directly back to the many local sporting clubs that require local business help and support…