Twilight Tennis Is Very Proudly Sponsored By:
G J And F L Cameron Plumbing Pty Ltd
McCulloch Plumbing Pty Ltd
Summer Twilight Tennis
Commencing Monday January 29, 2024.
Summer Twilight Tennis will run for 11 rounds with no play during the school holidays or on a public holiday.  Semi Finals are scheduled for the week commencing Monday April 29 on your respective night and Grand Final Night for all teams is Thursday May 09, 2024.
Monday Night – Section 2 Mixed Doubles
Tuesday Night – Section 1 Singles and Section 2 Singles
Wednesday Night – Section 2 Mixed Doubles (this season there will be two groups)
Thursday Night – Section 1 Doubles and Section 3 Mixed Doubles
Please register your name or team by Monday January 22, 2024
Susie Traralgon Tennis Association 0448 551 610   sec@traralgontennis.com
For a team intention form please click on the link below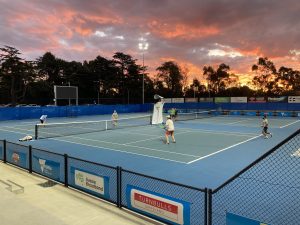 Please email Susie on sec@traralgontennis.com  OR CALL 0448 551 610 for further information.
---